Main Content
For exceptional service, call

ERICA TRAVIS

Erica Travis. Team leader for the Erica Travis Team is one of the founding Real Estate Teams at Compass in Morristown. With over 10 years of experience in the industry, and having sold over $100 million worth of real estate, she has developed an undeniably strong understanding on how to navigate the real estate market while representing buyers or sellers to ensure a successful outcome. Her presence and confidence has propelled her into the rooms of some of the most historic and unique homes NJ has to offer! Erica has represented an array of clients including NY Jets players, Metrostar athletes, CEOs of major tech companies, multi-unit investors, developers, attorneys, and the list goes on! She is also a representative of one of the most exciting new developments to come to Morristown, Ridgedale Commons, the first condo building in town since 2010! As of 2015, Erica has become the number one agent in Mount Tabor and in previous years was awarded the #1 selling and listing Realtor in Morristown. She is known for her home design expertise, and helping her clients maximize their ROI when prepping their homes for sale. Erica's client's often say they felt like they've known her forever when working together. Your happiness is her priority! She has her clients to thank for her continued growth and their generous referrals!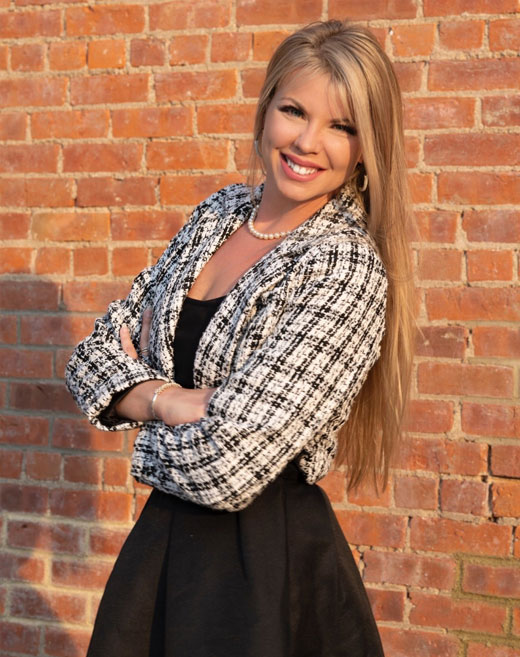 Featured

Properties

It is with great pleasure that Erica welcomes you to New Jersey, and to their website. With years of experience in the market,
Areas Of

Expertise

Areas We Proudly Serve
What Our Clients

Are Saying
I have bought and sold many properties as an investor in the Morristown area over the last 10 years and I can truly say Erica is hands down the best realtor I have ever dealt with. Her negotiation skills and knowledge of the market has helped make me more money. She is on top of the current inventory and has the best marketing around. She is my go to realtor for buying and selling, just the best!
Erica has such an eye for design! She came to our home and made recommendations that didn't break the bank, and showed us photos of what an impact these changes could make. She recommended some staging (for free) and recommended a painter, handyman, paint colors, and materials to purchase. Using the Compass Concierge program, we were able to spend under $5,000 and as a result, our home sold $85,000 over list price in one weekend!! It was the highest recorded sale since 2007. We couldn't have been happier!
Words can't even begin to describe how valuable Erica is to both a seller and a buyer. With Erica you aren't just a commission check, you become a friend and practically family. Erica worked day and night to not only sell our home but to get us into our dream home. When the bank needed mortgage docs, she was there scanning and faxing. She is always a dozen steps ahead and thinks of everything. If you want a realtor that is caring, honest, hard working and treats you like family, you'll go with Erica. The best decision you ever made was working with Erica. Nothing short of terrific.
When I was referred to Erica, I had been looking for a home for 4 months with no success. My original realtor didn't seem knowledgeable, frequently left me feeling like I was alone with the overwhelming process of buying a first home, and didn't seem to understand what I was looking for. Erica was her perfect opposite in every way. The very first house she showed me was the one I ultimately bought. She correctly appraised the house before the appraiser, saving me $30k. She had a warm and respectful manner with the very elderly seller, which improved negotiations and made everyone very amicable. She was patient with my difficult schedule as an RN and worked hard to compen...
Erica is great. I can't say enough good things about her. She was responsive and helpful through the whole process of me finding and buying a house. She was pleasant, professional, knowledgeable, smart, and patient. She got to know what I was looking for and helped me find potential houses right away. She never made a push for a house if she didn't think it was the right fit. She took her time with me to find the right house, the right location and the right deal. When the house I bought went on the market, she was the first to know. We were quick to see it, and then quick to make an offer. I was proud to have her represent me with everyone else involved, and she always a...
Work

With Us

Have questions? Feel free to contact us. Just fill the forms below.